I don't often get all domestic, but when I do, I like to think good (and/ or delicious) things come out of it. Like chocolate freckle hearts. Uh huh, yep. Did you know you can make these at home? Like, super simply? I did not. But I know now how to create the sweetest treat with, let's be honest, about the most minimal effort possibly required when it comes to sweet-treat-creating. This is all I could ever want from dabbling in domesticity.
You need:
20 g of copha
250 g of your favourite chocolate
as many 100s and 1000s as you desire
heart-shaped tins or cutters (or whatever shape you fancy!)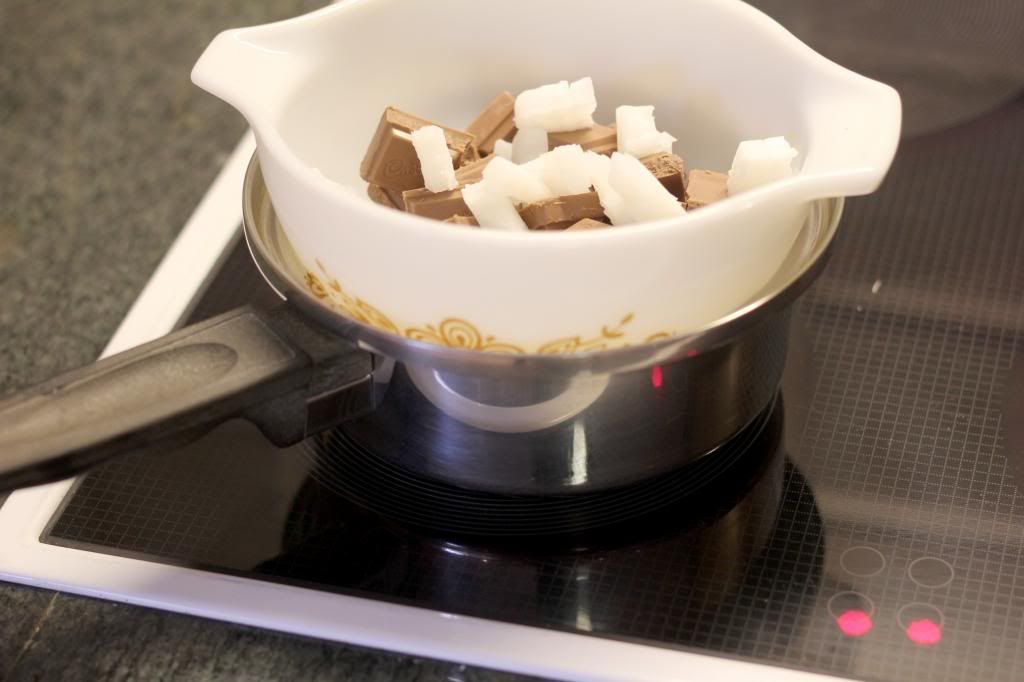 Melt the copha and chocolate over boiling water on a low heat. While it's melting line the tins with baking paper.
Once it's completely melted, use a spoon to fill the tins.
Refrigerate for at least an hour, then delicately remove freckles from tins. Keep stored in fridge when waiting to be eaten.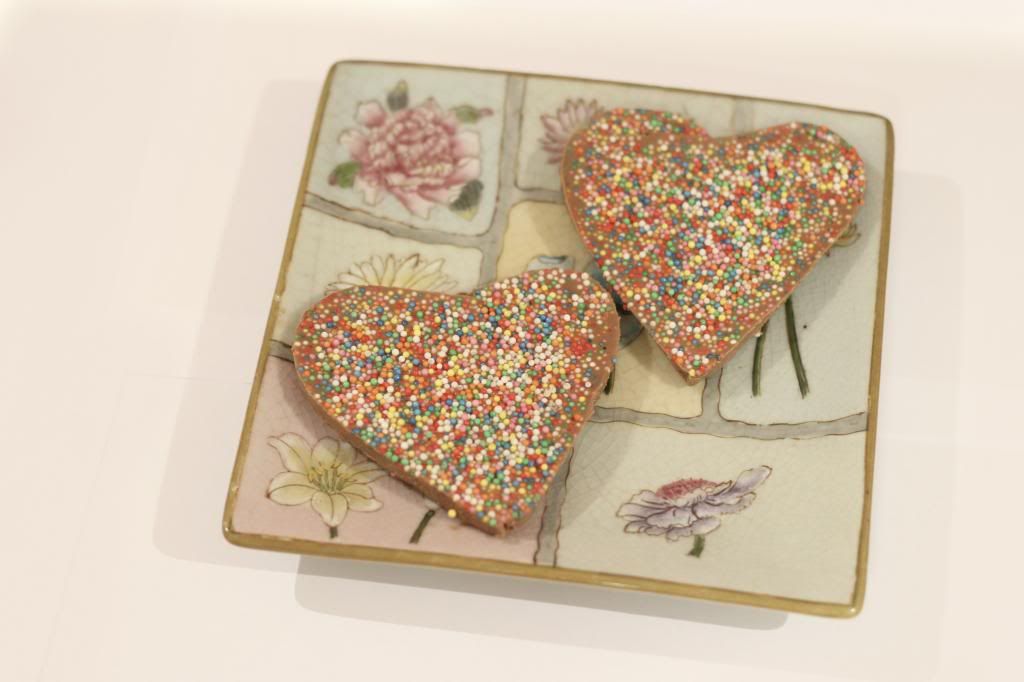 Done! Eat until you feel delirious and sick, or share with a loved one until you both feel delirious and sick.
Recipe adapted from Frankie magazine's
Sweet Treats
(totally my new favourite book).
Enjoy!
Lisa xx