Warning: this is a VERY happy post. I have a new camera in my mitts, you see. Please see below for examples of said happiness...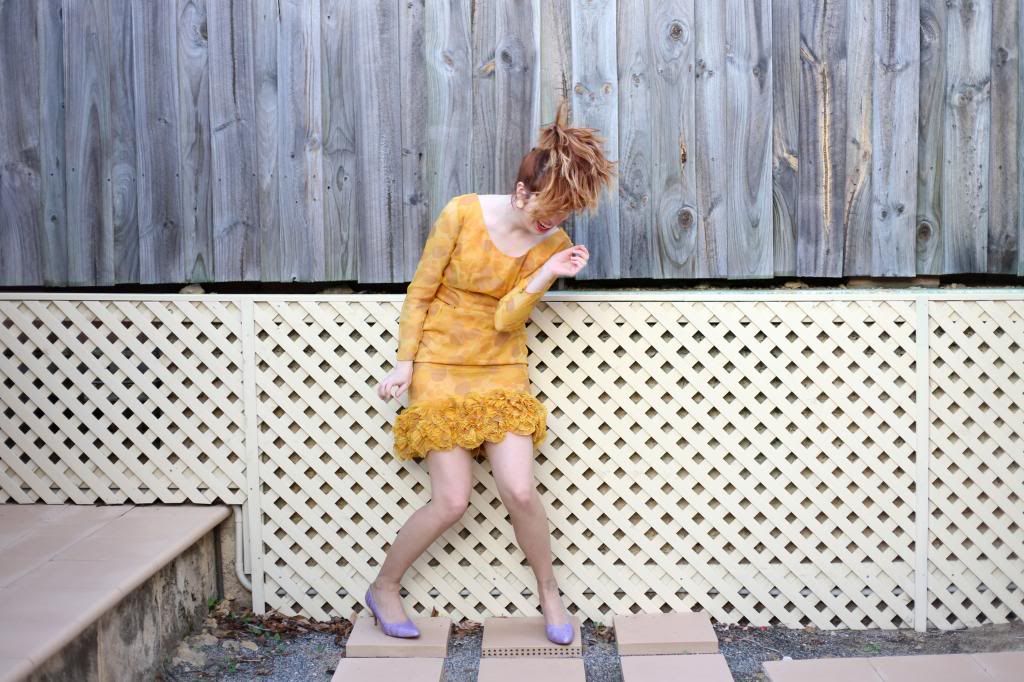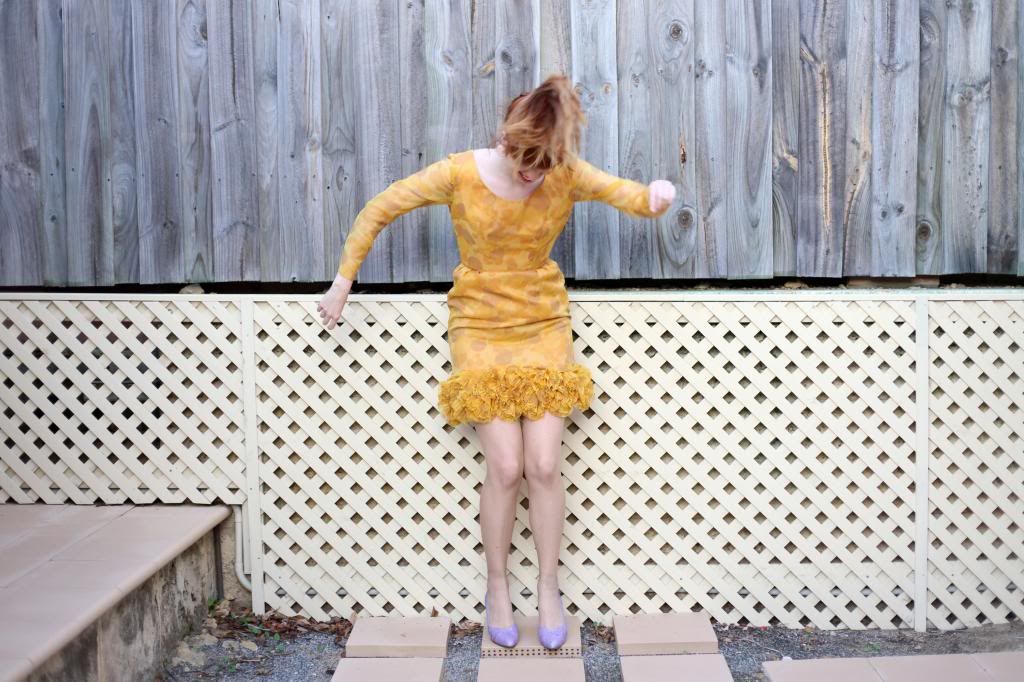 vintage dress / op shopped heels / Sportsgirl earrings
Feels so good to have a camera again, man. And of course the first set of photos I take are myself dancing like a dork. Obviously. Fun fact! The third photo is actually me falling down. It's disconcerting how similar photos of me dancing and photos of me falling over look.
So I wore this get up to see Cirque du Soleil's Ovo last weekend. (In a very what-is-my-life moment I managed to score a VIP ticket to the opening - open bar, fab food and Perthonality-spotting, that's a sick life I could get used to.) And the show itself was just stunning. If you dig a night of marvelling at the creativity and power of the human body, I defs recommend a visit.
And shout out to my pal Michael for the dress! New fave, fo sho.
Lisa xx